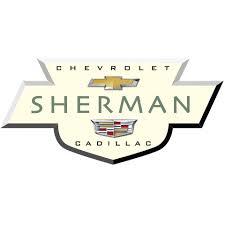 Used Car Technician
Featured
2020-12-01 Sherman Chevrolet Cadillac 600 E Lamberth Rd 6000 month
Description:
CHEVROLET/CADILLAC EXPERIENCED USED CAR SERVICE TECH. (SHERMAN, TX)


EXPERIENCED! USED CAR SERVICE TECH NEEDED!
SHERMAN CHEVROLET CADILLAC / SHERMAN, TEXAS



Skills/Qualifications.
Sherman Chevrolet/Cadillac is in need of an Experienced Used Car Service Tech.

JOB DISCRIPTION:
Lifting, Problem Solving, Self-Motivated, Quality Focused.
Be able to communicate effectively.
Customer Satisfaction is our number one goal.
All other Tasks assigned by supervisor.



Sherman Chevrolet/Cadillac is a Family Owned Dealership with a great working environment.
Come join our team.

MUST BE 21 YEARS OF AGE!
MUST HAVE VALID DRIVER LICENSE W/CLEAN DRIVING HISTORY!
MUST PASS BACKGROUND CHECK!
MUST PASS DRUG TEST!

SERIOUS CANDIDATES ONLY! LOOKING FOR SOMEONE INTERESTED IN LONG TERM EMPLOYMENT!


* TOP PAY
* GOOD BENEFITS
* MEDICAL
* DENTAL
* 401K
* VACATION AFTER 1ST YEAR COMPLETED


FAMILY OWNED WITH A FRIENDLY WORK PLACE.

FOR CONSIDERATION PLEASE E-MAIL OR BRING RESUME. ASK FOR JUSTIN DOSS. CHEVROLET/CADILLAC SERVICE DIRECTOR.

Ask for Justin Doss
Sherman Chevrolet/Cadillac
600 East Lamberth Road
Sherman, Texas, 75090.
903-771-0961
Do not contact this company in solicitation of any product or service.